FLEXOPTIX Universal Tuneable SFP+, XFP, and CFP Modules give DWDM network operators a flexible new solution for DWDM deployments without the OPEX overheads of fixed-wavelength modules.
Simplify your DWDM deployments
With tuneable DWDM transceivers you can radically reduce OPEX and streamline your inventory of spare parts and stock.
DWDM networks are usually set up with fixed DWDM transceivers. This means that the laser hardware has a fixed wavelength for transmitting over a DWDM channel. But if one channel fails you need this specific channel in your spare part stock. Typically DWDM is used with 40 channels. So you need to stock 40x different wavelengths.
With tuneable DWDM transceivers those 40x redundant modules can be covered by just 10x modules, radically reducing the cost and quantity of stock you keep on hand.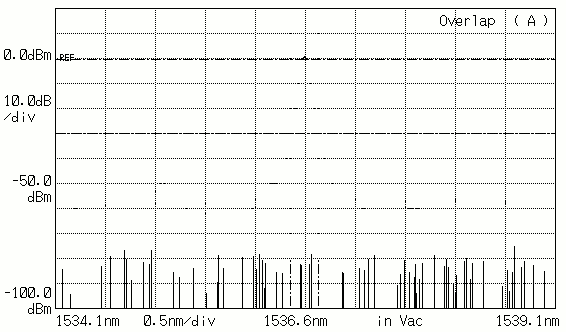 In more complicated DWDM networks, you need to do a wavelength planning for ordering the right types. So there needs to be a documentation which specific channel is already in use at different locations. By using tuneable modules you just need to count the unused DWDM ports instead of each wavelengths and order the needed amount of only this one product. This reduces a lot of complexity and makes the planning so much easier.
You can use the FLEXOPTIX Universal Tuneable DWDM Transceivers in more than 150 host systems (see the full list of supported network equipment brands here). You can use the FLEXBOX transceiver programmer to configure them on your own, or just order the modules pre-configured.
Don't worry if your hardware doesn't support the tuning capability. With our FLEXBOX transceiver programmer you can persistently reconfigure the wavelengths, it even stays after unplugging/reboot/power off. Thus you can now easily build a light source that is adjustable over the whole C-Band. Beginning from 1528nm (196,15 THz) up to 1568nm (191,1THz). In other words: ITU channel C11 to C60 at 10Gigabit with 23dB (+/- 80km) power budget!
Developing our tuneable DWDM modules
While FLEXOPTIX has been building tuneable XFP modules since 2010, it took a couple of years to introduce the same tuning capability to our SFP+ range.
Highly requested, the main barrier was cutting down the power consumption of tuneable SFP+ modules to fit within the industry-standard MSA specifications.
The SFP+ standard provides 2 operating Power Levels:
Power Level I modules - up to 1.0 W
Power Level II modules - up to 1.5W
SFP+ modules have very low power consumption in comparison to the XFP MSA, which has defined Power Levels up to Level 4 (greater than 3.5 W). Resultant from this low power consumption, the biggest technical difference between tuneable XFP modules and tuneable SFP+ modules was CDR functionality (Clock-Data-Recovery).
The standard specification for XFP includes CDR, the SFP+ standard does not. Sure there are some SFP+ on the market with CDR, but these already operate at the full Power Level II, which left no additional overhead for tuning capability.
Now, 5 years after launching the first tuneable XFP modules, we're proud to offer FLEXOPTIX Universal Tunable DWDM SFP+ modules complete with full CDR and xWDM tuning capability at Power Level II.
This achievement guarantees that this device will work in all switches operating with the standard Power Levels specified in the MSA.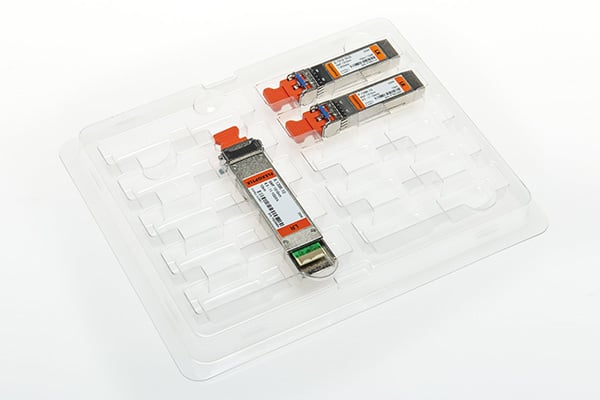 Universal Tuneable DWDM XFP, SFP+ and CFP Range
FLEXOPTIX Universal Tuneable DWDM Transceivers, including XFP, SFP+ and CFP modules are available here. Get in touch with the team at AusOptic for advice on your specific requirements.