We've got a limited number of second-hand FITEL S123M12 Ribbon Splicers available at a special discounted price of $9,900 inc. GST.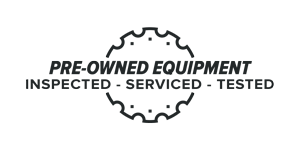 The super-rugged FITEL S123M12 is a fixed V-groove (Clad Alignment) fusion splicer for single fiber and up to 12 fiber ribbon splicing. The S123M12 delivers the fast and consistent splicing for installers and contractors working with NBN, FTTx, LAN, backbone or long-haul fiber applications.
These kits come with:
Cordless FITEL S218R Thermal Stripper / hot-stripping tool for removing the coating of single fiber and ribbon fibers.
The kit also includes genuine FITEL hard-case and the following accessories:
12-Fiber Holder (narrow)
12-Fiber Holder (wide)
2 batteries
S976 AC Adapter and power cord
S958C Charger
Cooling Tray
Angled Stand
Splicer Cleaning Kit
Sharpener
V-Groove Brush
S952 AC Adapter and power cord
Includes delivery via road-freight within Australia.
Not included in this kit, but available separately from AusOptic:
Single Fiber Holders for single fiber splicing applications
FITEL S326 High Precision Optical Cleaver
Equipment Condition Notes:
Chassis has cosmetic signs of wear and field use.
AusOptic Pre-Owned Equipment:
Pre-Owned Equipment has been used, and typically have been traded-in by AusOptic clients
The equipment is then fully inspected, serviced, and cleaned by our AusOptic FITEL Service Engineers, trained by FITEL in Japan
AusOptic Pre-Owned Equipment is fully supported by the FITEL-Authorised Service Centre at AusOptic
For more information about these kits:
Call our office on (02) 9424 2111, or send us a message: