Reliable, Rugged and Fully-Featured
The KI 2600-InGaAs and KI 28010-APC hand held units provide accurate single-mode fibre test results and perform with the consistency fibre installation work demands.
Paired together, the devices utilise Kingfisher's Autotest feature which provides automatic fibre identification and displays the nominal source power on the power meter screen.
KI 2600-InGaAs Optical Power Meter
The KI2600-InGaAs features an improved high power range, no warm up time, no dark current offset, and a battery life up to 1000 hours.
The large, backlit screen simultaneously displays loss results for three wavelengths. Speed up your workflow and spend less time scrolling for results.
KI 28010-APC Fibre Source
The KI 28010-APC single mode test source for 1310-1550-1625nm, suitable for NBN insertion loss testing.
Test and certify NBN fibre installation work with exceptional accuracy. The KI 28010-APC performs with a re-connection repeatability rated at < 0.1 dB.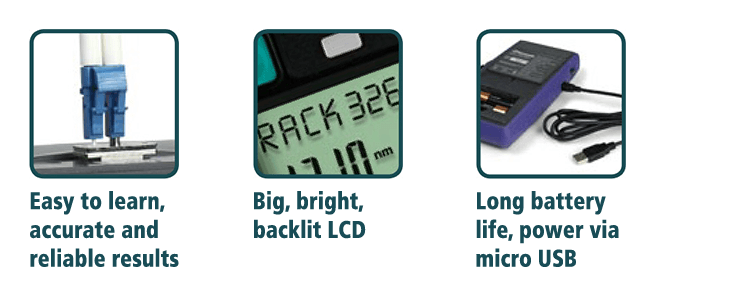 Easy to learn, accurate and reliable results
User friendly Telco, NBN, LAN, and WAN single mode testing.
Kingfisher Autotest function provides fast, easy and automatic multi-wavelength loss testing.
Big, bright, backlit LCD
The large LCD is able to simultaneously display loss results for three wavelengths.
High-contrast screen is sunlight readable and backlit for versatility.
Long battery life, power via micro USB
Flexible power options for reliability in the field.
Easy to find AA batteries, supporting both standard Alkaline and NiMh rechargeable types with external power and charging via micro USB port.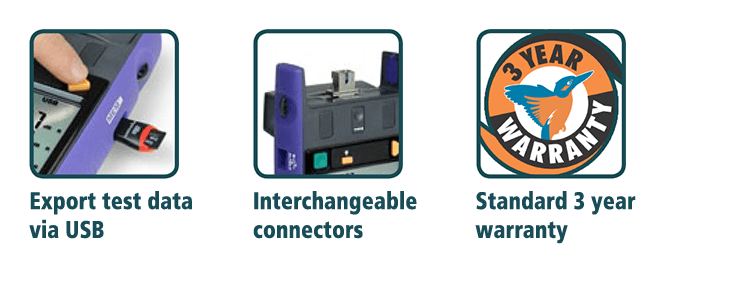 Export test data via USB
Standards compliant Segment Memory with text and timestamp.
Export to USB with the press of one button.
Flexible real-time PC reporting software works directly into your custom report, logging pass / fail results.
Interchangeable connectors
Easy to swap with a full range of connectors available for LC / SC / MPO / POF universal and many more.
Standard 3 year warranty
3 year warranty, 3 year calibration cycle.
Designed, developed, manufactured, assembled, calibrated, certified, and shipped from Kingfisher's custom-built facility in Australia.
"AusOptic International, supplier of NBN Preferred
Test Solutions"

The NBN Co has selected Kingfisher International as
a preferred provider of fibre optic test equipment...
more news from Kingfisher ⇒