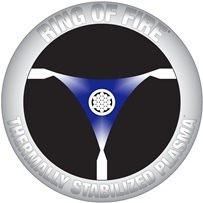 3SAE Technologies Develops Generation Two

Ring of Fire® Technology for Fiber Optic Processing
New Thermally Stabilized Plasma™ Heat Source Enables Unprecedented Thermal Precision and Repeatability for Glass Processing
(FRANKLIN, Tenn.) Jan. 22, 2013 --

3SAE Technologies

, a global leader in fiber optic preparation and glass processing technologies, is once again expanding the industry's capabilities for fusion splicing with the introduction of its new patent-pending Thermally Stabilized Plasma™ technology.

"We opened the door for large diameter plasma fusion splicing with our patented, three-electrode Ring of Fire® technology utilizing Wide Area Plasma™ just over five years ago," said 3SAE Technologies' Vice President of Research and Development Robert Wiley. "Today, we're introducing generation two of our Ring of Fire technology, this time utilizing a unique Thermally Stabilized Plasma process. Generation two will be the 'engine under the hood' of our new product line that will debut beginning at

Photonics West

in February."

"While 3SAE's generation one Ring of Fire more than doubled the fiber diameter that could be spliced with plasma," Wiley said, "the new Thermally Stabilized Plasma technology will enable unprecedented precision and repeatability for a greater range of large fiber diameters than generation one. This inherent precision also allows for fusion splicing and processing of smaller fibers and low temperature fibers, plus other fiber optic applications."

Like generation one, Thermally Stabilized Plasma generates an arc between three electrodes and uses the arc to process fibers, but the new technology transfers heat to the fiber more uniformly providing superior thermal control for glass processing. In addition, it achieves high repeatability for excellent quality control and requires little to no electrode maintenance. The speed and repeatability of the Thermally Stabilized Plasma makes it ideal for manufacturing environments.

3SAE will debut its Thermally Stabilized Plasma technology Feb. 2-7, in booth 5040, at

Photonics West

in San Francisco, the world's largest conference for biophotonics, biomedical optics, high-power laser manufacturing, optoelectronics, micro-fabrication and green photonics.
3SAE Technologies Inc
. is globally recognized as a dominant technology leader in providing a complete line of advanced fiber optic preparation tools, fusion splicers and glass processing equipment. Headquartered in Franklin, Tenn., 3SAE Technologies' patented technologies meet the demanding requirements of many specialized markets including high power fiber lasers, medical, aerospace, defense, oil and gas, and fiber optic components. For more information, visit
www.3SAE.com
.